Emerging Prairie is excited to share that Andrew Jason has joined the EP team! Andrew joins the team as the Director of the Ecosystem. In this position, Andrew will lead a team in strategizing, planning and hosting Emerging Prairie's events and programming that directly impact our ecosystem.
Andrew's entire professional career has been born out of a love of Fargo. During his nine years at Spotlight, Andrew worked his way up from unpaid intern to Editorial Director where he oversaw a team of a dozen talented staff in telling the story of Fargo-Moorhead's growth. He is excited about the opportunity to continue growing Fargo into being nationally recognized for its entrepreneurial ecosystem.
Andrew answered a few questions that lets us get to know him better!
Tell us a little bit about you.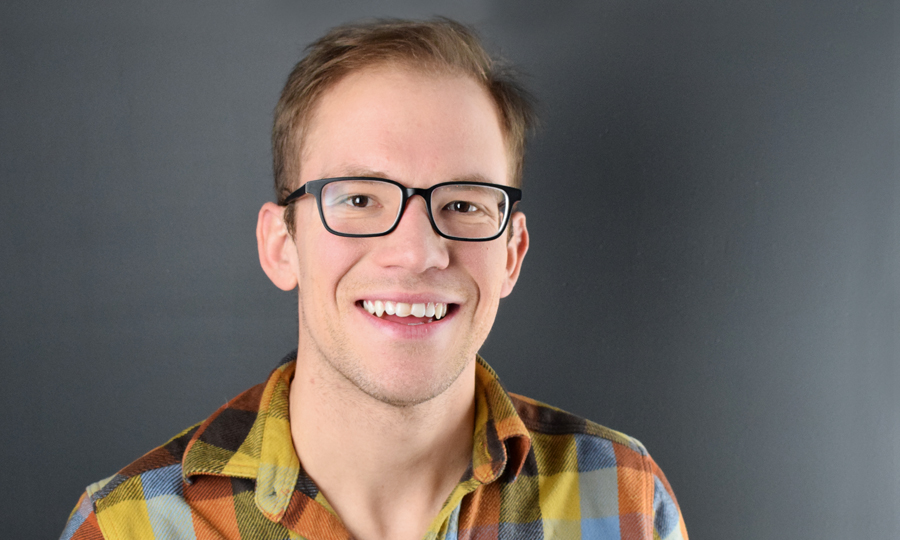 I grew up in the country in northern Minnesota and went to high school in Blackduck, Minnesota, a town of about 600 people. I came to Fargo for school at MSUM and was planning on getting out of the FM area as soon as I graduated. Thankfully, I came to town at the right time as it was right when the resurgence of downtown and Fargo as a whole began. I have seen some unbelievable change over the last 12 years in town.
In my freetime, I still consider myself a true Northern Minnesota boy and love anything to do with the trees and lakes. And yes, flannel is a major staple of my wardrobe. I also love to play the piano and do as much traveling as possible.
Do you have a nickname you'd like to share?
People always say they're going to call me Andy but it never sticks. My nickname in high school was Andyrew so do what you will with that info.
If you could take a 30 day, all expense paid vacation, where or how would you spend your time?
I would love to fly to Australia, swing over to New Zealand and make my way through the south Pacific.
Do you have a favorite book or movie?
Oh man. Too many. Some of my favorite books I recently read: Building Startup Communities (very applicable in this job), The Curious Incident of the Dog in the Night-Time, Where the Crawdads Sing, Homegoing, When Breath Becomes Air.
Don't judge me, but my guilty pleasure are all the Marvel movies.
What's your favorite part about living in the FM area?
I've lived here about 12 years so I've had a firsthand witness to the resurgence of Downtown Fargo. I love everything happening there. I do live in Moorhead now so my pro tip is to get takeout from Everest Tikka House in the Moorhead Center Mall and take it to Junkyard.
Tell us one random fact about yourself!
When I was 21, I had open-heart surgery to replace a damaged heart valve so I'm very passionate about heart health and dealing with medical concerns.
Why are you excited to work at Emerging Prairie?
For my entire professional career, I've covered FMWF and the growth happening. Over the years, I've heard from countless people and organizations about how much Emerging Prairie inspired them to follow their dreams. I'm now so excited about playing a part in that continued growth and inspiration to the community.
Make sure to stop and say congrats to Andrew when you see him around!