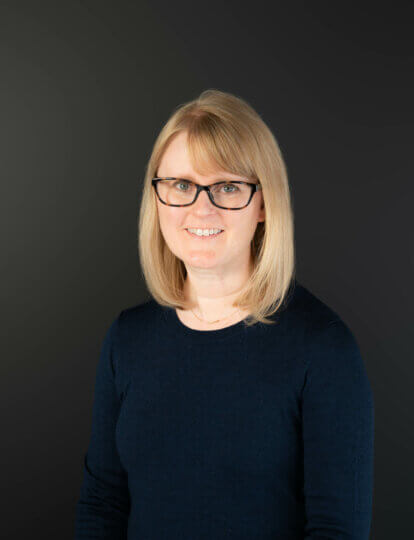 Emerging Prairie is excited to welcome Ann to our team! Ann joins us as our new Grand Farm Program Manger of Field Operations, where she will focus on field management, managing projects on grower fields, and managing projects in collaboration with innovation ecosystems and institutions of higher education.
Read more about Ann's story below!
Tell us a little bit about you!
I am originally from Hitterdal, Minnesota and now live not far from there in the Lake Park area with my husband. I spend most of my free time at home gardening fruits and vegetables and native plants, doting on my backyard chickens and house cat, and enjoying all the wildlife that passes through. I am passionate about all things related to plants.
What college did/do you attend? What was/is your major?
I earned a BA in Biology from Concordia College and a MS in Plant Sciences from NDSU.
What's one activity that energizes you?
No matter what I'm doing, simply being out in nature makes me feel alive. That's where I am in my element.
If you could take a 30 day, all expense paid vacation, where or how would you spend your time?
I am fascinated with the UK and would love to tour the gardens of England and the wild spaces of Scotland and Wales.
Do you have a favorite book or movie?
Where the Crawdads Sing is among my top favorite books, and I recently enjoyed the movie too. Right up there with it are books by Khaled Hosseini – Kite Runner, A Thousand Splendid Suns, and And the Mountains Echoed.
What's your favorite part about living in the FM area? What's your favorite hidden gem that Fargo has to offer?
The people of the region are truly what makes it so special. No where else can you find people who are so genuine, friendly, down-to-earth, humble, and incredibly hard working. As for hidden gems, there are many surrounding public lands where native prairie can be enjoyed by all.
Tell us one random fact about yourself!
After grad school I spent a few years on Maui, Hawaii working in backcountry rain forest. It was an experience of a lifetime, and I also met my husband there.
Why are you excited to work for Emerging Prairie?
I am so excited to combine my plant science and project management skill sets to work on projects at Grand Farm that will propel solutions for agriculture.