Emerging Prairie is excited to welcome Billie to the team! She joins us as the Marketing intern, where she'll work to support the marketing team with social media and content creation.
Billie is currently a senior at NDSU studying Agriculture Economics and Business Administration. Her passion and energy will be a great addition to the team, so join us in welcoming her! 
Read more below about why Billie is excited to be on the team.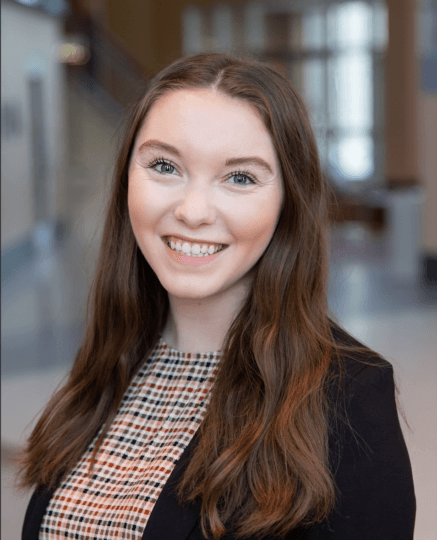 Tell us a little bit about you! (Where you grew up, your family, what brought you to the FM area, hobbies, etc?)
I am from the small town of Rolla, ND which is 10 miles from Canada! My mom is from Canada, so I have dual citizenship, and during non-pandemic times frequently visit Canada to see family. My family farms, which instilled a huge passion for agriculture for me at a young age. I hope to one day take over the management of my family's farm while also having a position to advocate and serve rural Americans and agriculturalists. I have two older sisters, Brooke (Doctor in Las Vegas) and Bobbie (Lawyer in Phoenix) that I love to visit, especially in the winter. I am very active in multiple organizations at NDSU, including Blue Key Honor Society, Sigma Alpha Professional Agriculture Sorority, Student Government, and the Football Yell Leader Team.
What college do you attend? What is your major?
I am in my senior year at North Dakota State University where I am majoring in Agriculture Economics with a minor in Business Administration.
What's one activity that energizes you?
Volunteering energizes me. I have volunteered with the Red River Market, Dorothy Day, Hope Blooms, as well as created my own community service projects.
If you could take a 30 day, all-expense-paid vacation, where or how would you spend your time?
I would either want to spend the time backpacking throughout Europe, or visiting every National Park in the United States!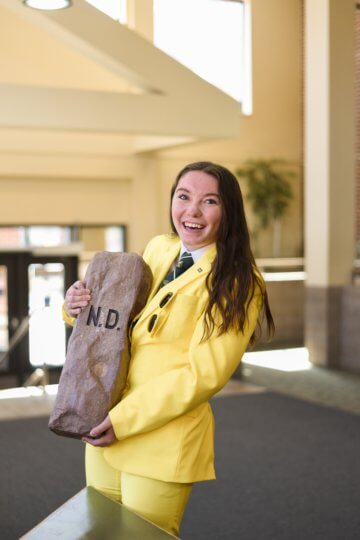 Do you have a favorite book or movie?
Growing up, my family, especially my cousins and I, were very big fans of Talladega Nights. To this day it holds a piece of my heart and a lot of nostalgia.
What's your favorite part about living in the FM area? What's your favorite hidden gem that Fargo has to offer?
I love how there is always something to do in the FM area! There is truly something for everyone's interests, which I feel makes everyone feel like a part of the greater community. I love all the different entertainment areas that bring our community together, such as The Lights and Broadway Square!
Tell us one random fact about yourself!
I am the baby of the new year (and new millennium) in my hometown! 
Why are you excited to work for Emerging Prairie?
Emerging Prairie lies right at the crossroads of my passions of agriculture and community involvement, I am very eager to see where I can contribute to projects with the Grand Farm, EDA, and more!