Meet Brian, a current student of Emerging Digital Academy's Gosling cohort!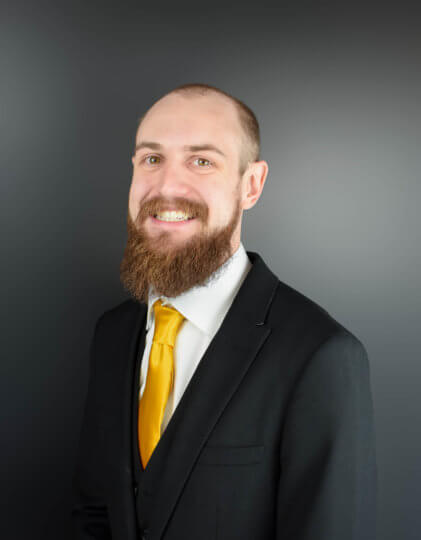 Where were you born and where did you grow up?
Grand Forks, North Dakota.
Why Emerging Digital Academy?
Breaking into the aviation industry is difficult, not to mention expensive. If you don't follow the cookie cutter path that most follow, it's twice as difficult. With the pandemic and airlines furloughing pilots from commercial airline jobs down to more 'entry level' jobs made it near impossible for me. I didn't want to follow the path that everyone else takes, it just didn't feel like me. And so with all of that in my mind, I felt it was time for something different, something new. With some basic coding experience from a high school and a college class, my sister in law, Liz Campbell, who had been gently nudging me toward EDA for more than a year, I felt it was time to take a leap of faith, and so here I am. (Also I can't say working outside in a North Dakota winter is fun, it really isn't)
What were you doing before joining EDA?
I worked at an airport, holding many different job titles and performing many duties. I did everything from fueling aircraft and moving them in and out of hangars, to unloading baggage, lavatory service, pushback, and deicing commercial aircraft, to acting as a passenger and baggage screener, and as a Ground Security Coordinator!
What's your ideal occupation after graduating from EDA?
My ideal occupation is software developer.
What's the most interesting or surprising part about your time at Emerging Digital Academy so far?
The class is a lot more fun than I had expected. It's also fun to go to websites you're familiar with and say, "Ha! I know exactly how this works now" or "I know exactly what library they get this asset from."
What are your hobbies outside of the coding academy?
I enjoy listening to music, traveling to new places and seeing new things. I was a runner a few years ago and fell out of the habit, so I am trying to get back into it, with mixed success.
Is there any advice you'd give to somebody thinking about joining Emerging Digital Academy?
If you have been to a college class, this isn't going to anything like that. It's a lot more informal, which I personally enjoy. You're ultimately coming to learn, but joking around in the middle of the class day is fairly normal. Also you get what you put into it, make it fun.

Have a story similar to Brian's?