Meet David L., a current student of Emerging Digital Academy's Hopper cohort!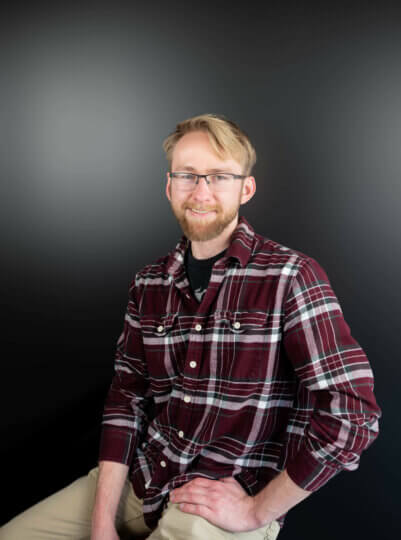 Where were you born and where did you grow up?
I was born in Fort Bragg, North Carolina and grew up in Fargo, North Dakota.
Why Emerging Digital Academy?
I have Degenerative Disk Disease which makes it harder for me to do physically intensive jobs. I decided that this would be a good time to make a dramatic change in the direction I take going forward and thanks to my personal trainer I learned about EDA. I have always had an interest in programming robots, computer programming, and computers in general, so finding out that EDA was an accelerated learning course that would help me achieve the change I need and pursue my interests, I enrolled.
What were you doing before joining EDA?
I was a Guest Service Advocate at Target.
What's your ideal occupation after graduating from EDA?
Software Developer.
What's the most interesting or surprising part about your time at Emerging Digital Academy so far?
The support that the staff provides.
What are your hobbies outside of the coding academy?
I like to longboard, play guitar, spend time with friends, and occasionally play some games.
Give a shoutout to somebody in your cohort. What have they done that has wowed you?
That is tough to pick just one, I am lucky to be in a cohort of amazing and talented people and I think each one deserves praise.
Is there any advice you'd give to somebody thinking about joining Emerging Digital Academy?
You get out as much as you put in so be prepared to put in your best effort.
Have a story similar to David's?