Meet Lloyd, a current student of Emerging Digital Academy's Hopper cohort!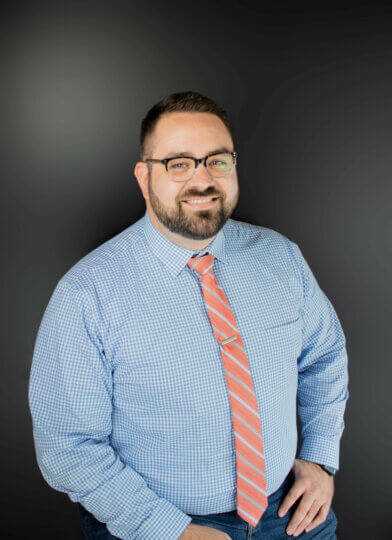 Where were you born and where did you grow up?
Born and raised in North Dakota. Lived in Hazen primarily and then moved to Minot for college.
Why Emerging Digital Academy?
I've always have a love for coding and anything tech related. I ended up going to school for accounting and realized that it wasn't what I'd hoped for in my career path. After building a successful career with what I had available, I decided to self teach myself enough coding to be employable. Once I started on that route, I heard about EDA and realized it would be a much quicker way to get into the field I've always wanted to be in.
What were you doing before joining EDA?
I worked at State Farm as a Sales Team Lead.
What's your ideal occupation after graduating from EDA?
Software Engineer! (At this point I'm not sure on a direction I'd focus on – just absorbing as much as I can.)
What's the most interesting or surprising part about your time at Emerging Digital Academy so far?
Firstly, how great the tech field can be! The individuals and groups I've met so far have been so awesome to be around and it's very different from many corporate cultures you see today. Also, how quickly you can pick up new skills if you are able to apply yourself for many hours a day!
What are your hobbies outside of the coding academy?
I enjoy reading anything related to self improvement, spending time with my family, and programming (shocker!).
Give a shoutout to somebody in your cohort. What have they done that has wowed you?
Shoutout to Lee! He came into this program with no experience in programming. It's not easy coming into a program like this with zero experience. Even a little bit of a base knowledge of how programming works can really make things easier. While there are times we cover tough subjects, very quickly. He's been working hard to get it, asking questions, and killing it!
Is there any advice you'd give to somebody thinking about joining Emerging Digital Academy?
Shoot your shot! If this is something you know you'd love, do it. Start today. Our world revolves around technology at this point, and even if you went through the course and didn't do heavy duty software engineering there is a lot of area that these skills translate to!
Have a story similar to Lloyd's?