TEDxFargo will be taking place on October 7th, 2021 at the Fargo Theatre from 7:00 – 10:00 pm, with registration from 6:00 – 7:00pm.. The independently organized event, licensed by TED, will feature speakers and performers focused around the theme of beyond.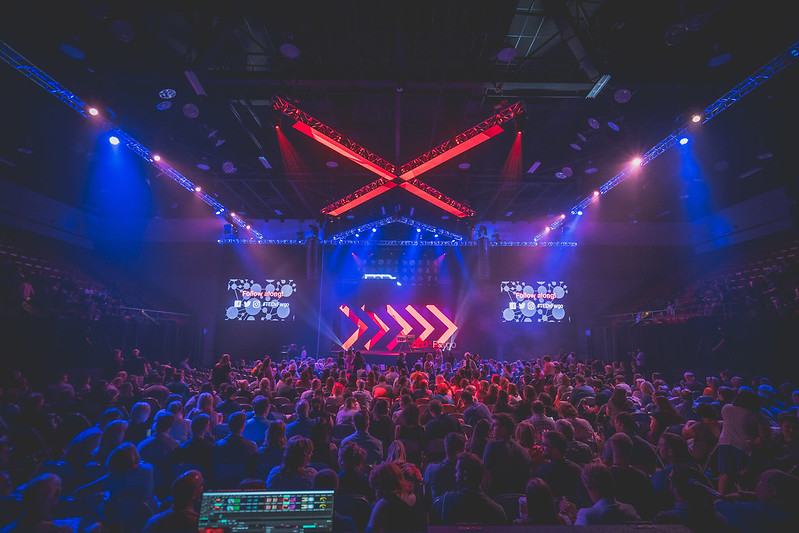 At TEDxFargo Beyond, the organizing team wants to explore the boundaries of current views and challenge the community to move forward to what's possible. They're encouraging attendees to consider the impact and implications of the events over the past year and invite everyone to question, "what's next?"
"We're excited to bring TEDxFargo back to Downtown Fargo this year! It's been a tough year where many have felt isolated, and our team wants to create an event that focuses on bringing together the community," shared Darby Njos, TEDxFargo Organizer. "Our hope is to provide a space where people can gather over shared ideas and move forward making a positive impact in the world".
The speaker lineup will feature past TEDx speakers who are preparing new talks for the TEDxFargo stage. They'll share their ideas and perspectives on a variety of topics including personal growth, mental health, business, technology and more. 
The event will be moving back to the historic venue of the Fargo Theatre where TEDxFargo was hosted from 2013 – 2014. An expected 400 people are expected to gather at this year's event in Downtown Fargo.
The organizing team is watching the rise and fall of COVID-19 very closely. This event is subject to change to adapt to local and state guidelines as they occur. 
For more information about TEDxFargo and to purchase tickets, please visit tedxfargo.com, or follow us on social media to get updates about the event.