Emerging Prairie announced its annual 1 Million Thanks Awards recognizing individuals and organizations that have made a significant impact in the startup, innovation, and technology communities. This year's award recipients include:

---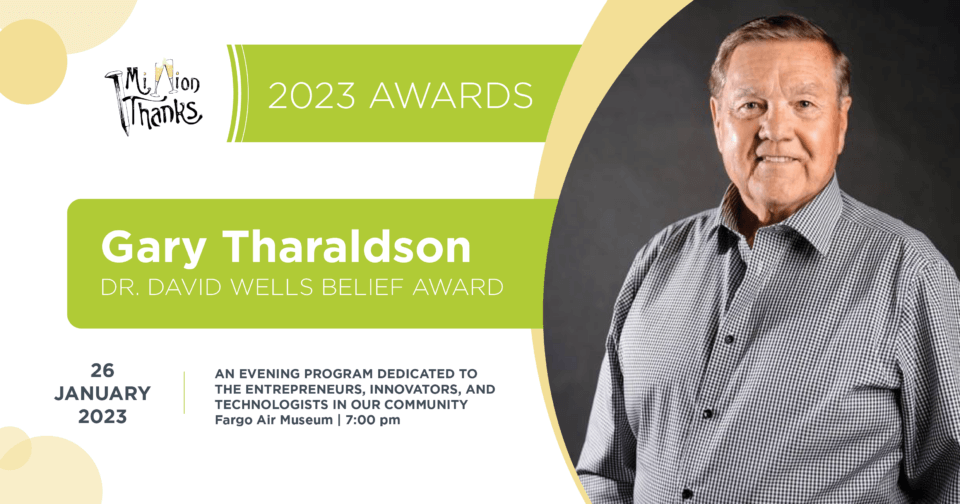 Gary Tharaldson – Dr. David Wells Belief Award. This award is given to individuals who believe in the potential of entrepreneurs and the difference they can make in our community.
Gary Tharaldson is an entrepreneur and founder of the Tharaldson Ethanol, Tharaldson Hospitality, and Tharaldson Investments. Gary has been a huge driver in making North Dakota the best place to thrive – whether it's within the startup, technology, or innovation ecosystems. Congratulations, Gary!

---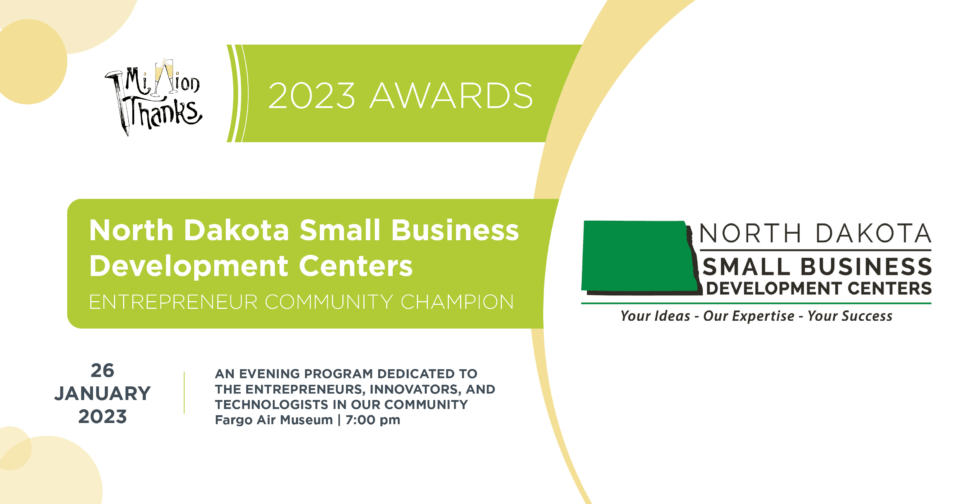 North Dakota Small Business Development Centers – Entrepreneur Community Champion. This award is given to organizations that contribute to the ecosystem in a meaningful way, allowing us to energize and elevate our startup community.
The North Dakota Small Business Development Centers (ND SBDC) has a network of credentialed business advisors that work to empower North Dakota small businesses and entrepreneurs to thrive. Congratulations, ND SBDC!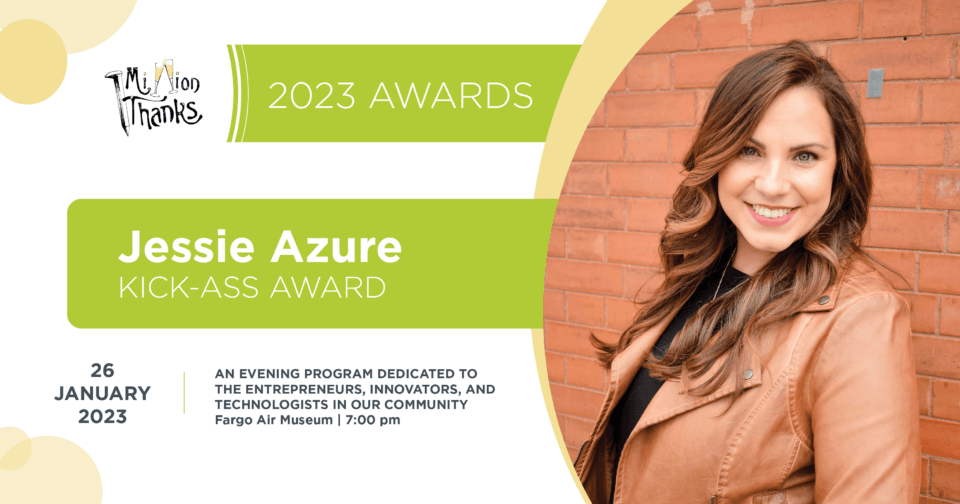 Jessie Azure – Kick-Ass Award. This award is given to early-stage entrepreneurs that have made significant progress throughout the past year.
Jessie Azure is the creator and founder of Spadesso. In 2020, she saw a growing need to help consumers connect with local salon and spa providers, and made it her mission to bring faster and easier search & booking to salon and spa appointments. In April she successfully launched Spadesso's MIVP, the Appointment Finder. Congratulations, Jessie!

---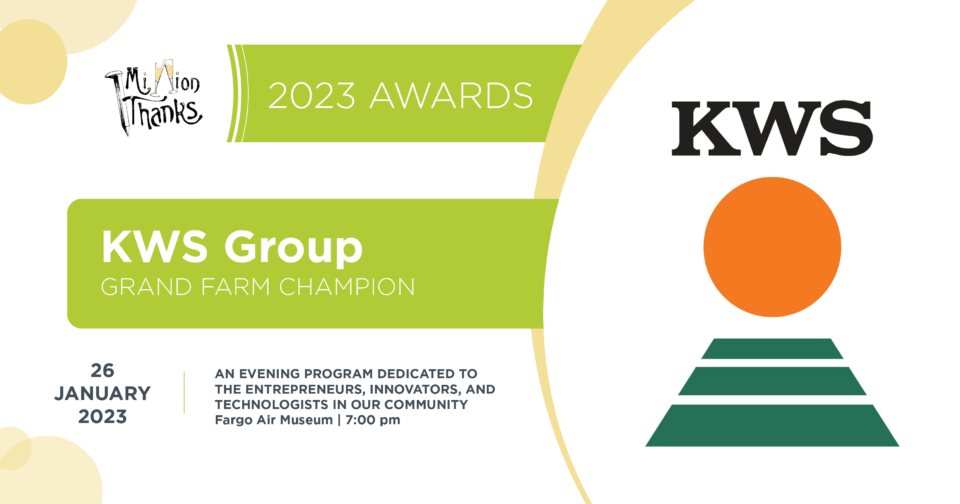 KWS Group – Grand Farm Champion. This award is given to an organization that drives immense agricultural innovation in our region.
KWS Group is one of the world's leading seed suppliers offering innovative solutions to farmers in 70 countries. Focusing on grower's challenges and responding with innovative tools, technology and hybrid performance, KWS provides seed with high-performing genetics supporting today's progressive farmers and producers. Congratulations, KWS Group!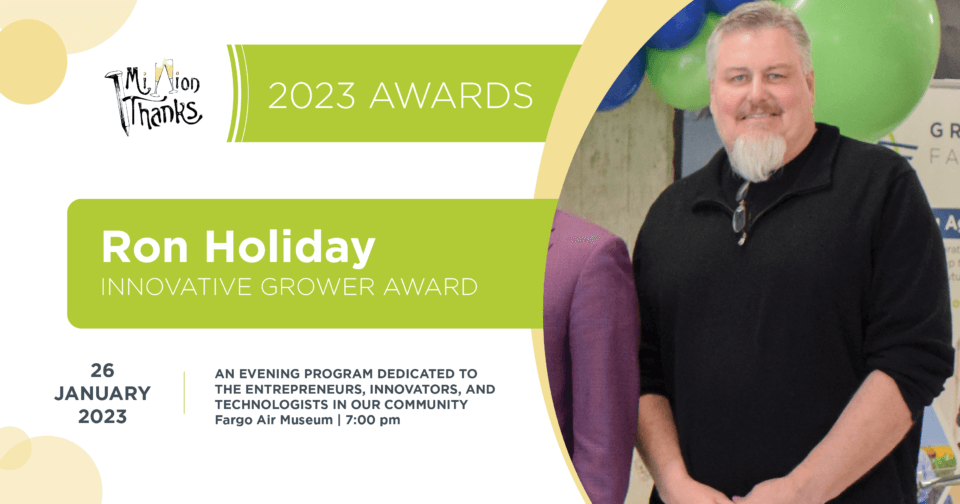 Ron Holiday – Innovative Grower. This award is given to an individual that provides helpful feedback and embraces the advancement of innovations in agriculture technologies.
Ron is a 4th generation farmer who is originally from Naples, South Dakota. He grew up on a grain and livestock operation. He started working for Harvest Partners in the fall of 2006 near Casselton, North Dakota. In 2008, Ron took over operations for Harvest Partners where they raise corn, soybeans, wheat, and edible beans.

---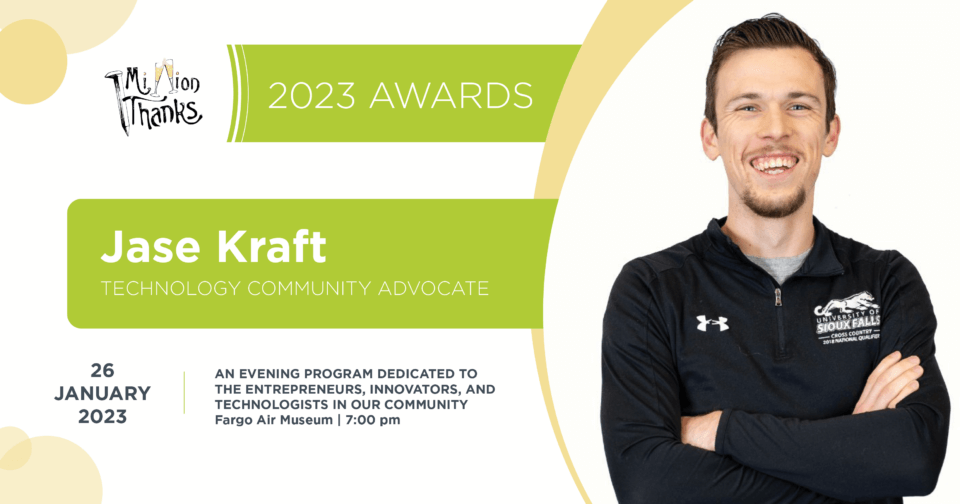 Jase Kraft – Technology Community Advocate. This award is given to an individual that has shown immense commitment to upskilling the technology workforce of North Dakota.
Jase Kraft is a software developer and advocate for the advancement of technology in North Dakota. He currently hosts Full Stack Fargo, a monthly meetup dedicated to creating a community of full stack developers in the FM area. Congratulations, Jase!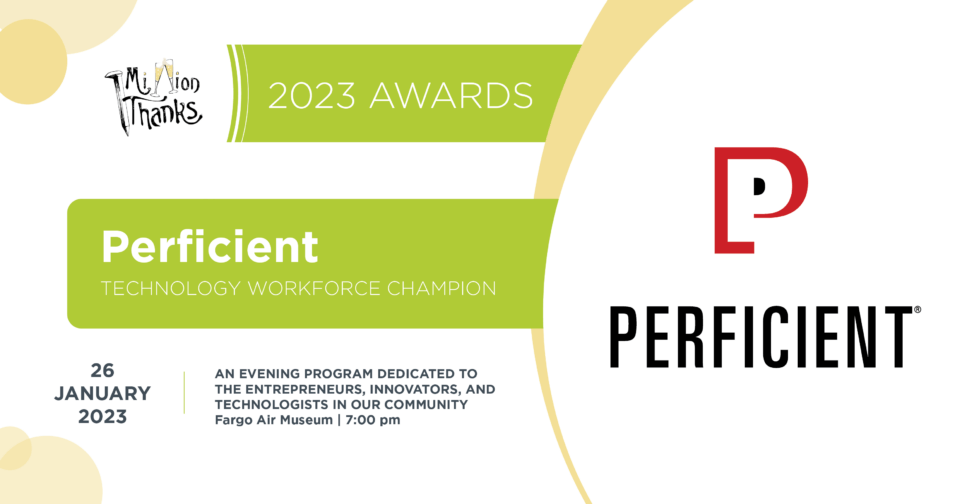 Perficient – Technology Workforce Champion. This award is given to an organization that has contributed in meaningful ways to support the technology community in our region.
Perficient is a leading global digital consultancy with locations in the United States, Latin America, and India. They imagine, create, engineer, and run digital transformation solutions that help their clients exceed customers' expectations, outpace competition, and grow their business. Congratulations, Perficient!
---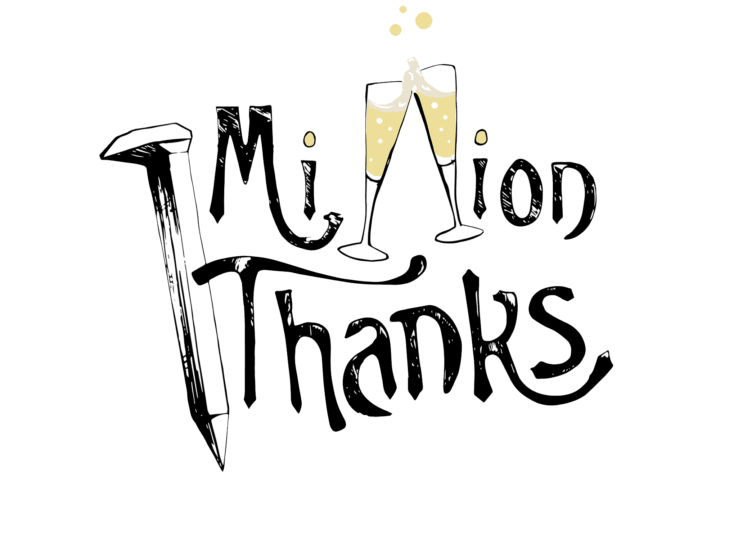 You're invited to celebrate these go-getters with us! Purchase your 1 Million Thanks tickets here. 🥂
When: January 26th, 2023
Time: 7-10 PM
Where: Fargo Air Museum